Glass Beholder nightlights and ornaments OMG!!
Some of you know that my sister is a glass fuser.  She makes mostly pendants and earrings but also makes other things like nightlights and suncatchers.  This summer I asked her if she could make a beholder nightlight.  She's not a D&D nerd like me so I had to show her what a beholder was.  And she did it!  They just came out of the kiln today and will be available for purchase on her website hopefully Sunday.  The ornaments have wire hangers fused into the glass.   The nightlights haven't been set onto their bases yet, but I wanted to share because I think they are awesome!! 😆 
My sister's website http://dichroicglassbylauriek.com/
and facebook https://www.facebook.com/KissMyGlassArt/?fref=ts
All pieces are about 3 1/4 in square.  Every one is individually made, and every little piece is hand cut and placed, so every one is unique!
Suncatchers/ornaments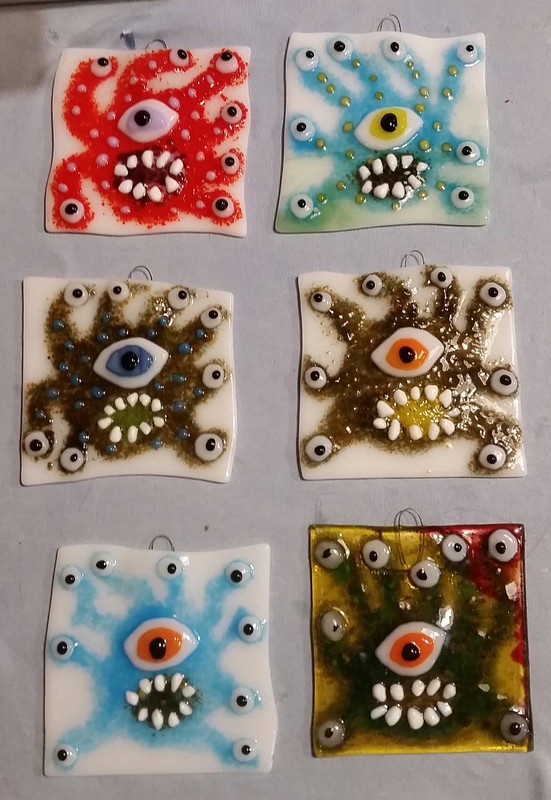 Nightlights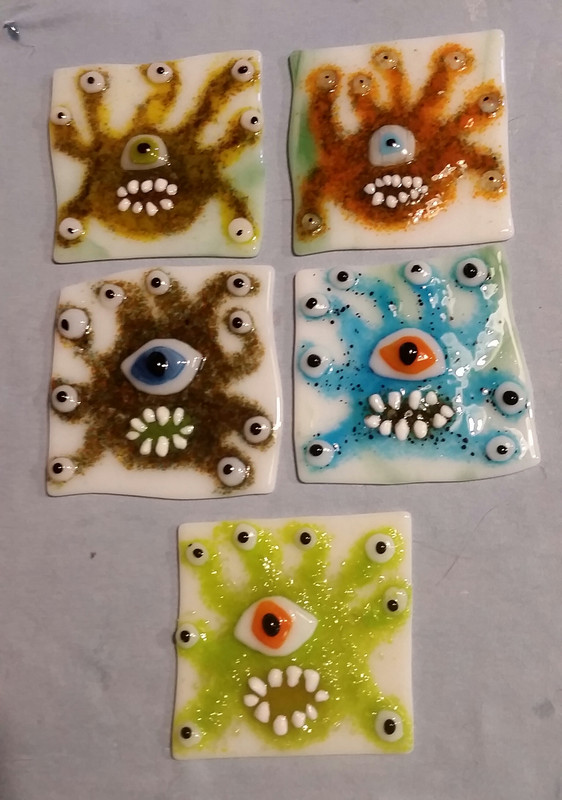 This topic was modified 6 months ago 5 times by
Vooduspyce
Posted : Tuesday, August 27, 2019 9:11 pm